Christmas at Gran and Pop's
Santa brought Dalton a pogo stick! To date, he can jump 6 times without falling. I am so impressed! If we aren't at the ER by New Years Day, it will be a miracle!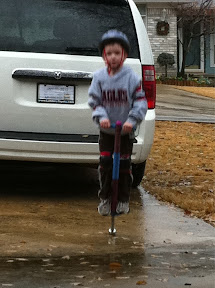 Dalton wanted to leave Santa broccoli and Diet Coke. He also left a note for him that said,"Dear Santa, The ranch is in the fridge."When he woke up the next morning, he found this sweet note from Santa with ranch dressing smeared on the plate. Plus an empty Diet Coke can. So fun!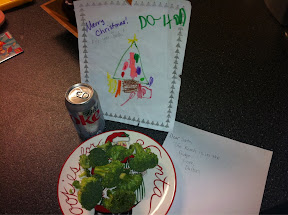 His Christmas loot!
Macey's first Christmas visit from Santa.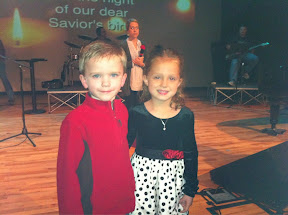 Oasis had a great Christmas Eve service. Some of the kids got to sing a few songs. So sweet!
Cousins Macey and Tucker
Miss blue eyes!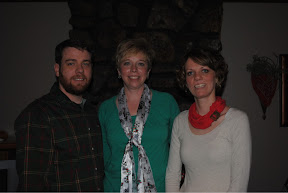 My brother, sister, and me.
Sisters!
This girl loves to crinkle her nose up. It cracks me up!
Saigel got to come spend the night over the break. We love this girl!